Phil Manzanera, whom I just wrote about couple of days ago, is a fascinating musician in my opinion, and the term 'rock guitarist' does injustice to his creative mind.
I see him more as sound sculpture, that though he holds a guitar – he knows how to produce much more from it. He's like an older Johnny Greenwood in a way.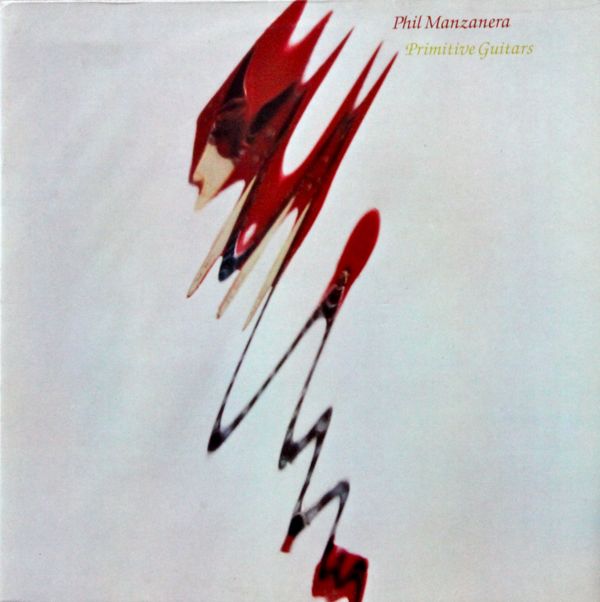 In 1982, his band Roxy Music, released their blockbuster Avalon. But, in the same year, it was Manzanera's solo career that made a bigger impact, when he released his experimental album Primitive Guitars.
Primitive Guitars was recorded as an attempt to make a lo-fi album, and thanks to that – provide the right surface for experiments.
He took a drum machine, programmed parts and patterns and started working, alone. The sounds were produced by his guitars, that sometimes sound like proper guitars and sometimes like a strange sound.
The only other musician playing in the album, was John Wetton on bass in one track.


The tracks names hints a biographical album, and the many styles in the album shows his many influences, from a kid in Venezuela where he was born, to the Roxy glam rock, to the prog-jazz-rock of 801 and Quiet Sun.
I totally share the same approach to the guitar, and I prefer not to see myself as a guitarist, but more as a composer who take the guitar and uses its tonal range to make different sounds. That's why Primitive Guitars is such an amazing album imho.
But, you know, history does have its own taste in music, and Avalon will be remembered as the more significant work Manzanera did in 1982. But then again, what does history knows anyway.
[Audio]
Phil Manzanera – Bogota
Phil Manzanera – Europe 80-1