Sorry for not writing too much lately. Things have been rather busy lately.
Nevertheless, since Small Town Romance has a promise to its consumers, I thought it'll be nice to share with you the wonderful three bootlegs I'm listening to recently.


Steffen Basho-Junghans, a brilliant musician and the 'son' of legendary guitarist Robbie Basho, is doing an amazing job with keeping the history of the late Basho, accesible to the public, through his own website.
Recently, a fan of Robbie Basho contacted Steffen Basho-Junghans and offered him two audio recordings of live shows from 1978 and 1982. This is simply amazing find.
These recordings are a true must haves for fans of Basho, and they are available for a free download here.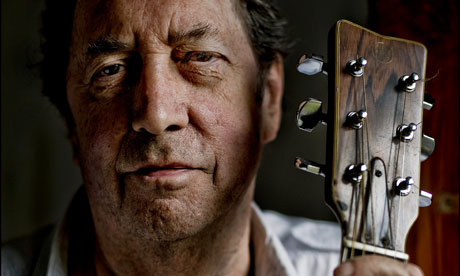 Also, the wonderful Delta-Slider blog had posted two weeks ago a rare Bert Jansch bootleg from 1979. This is past his wonderful Avocet album and just before the eighties arrived and Bert sank into alcoholism. Fans of Jansch – again, this is a must have. Get it here.
How's that for a comeback?
[Audio]
Robbie Basho – The Grail and the Lotus
Bert Jansch – Downriver